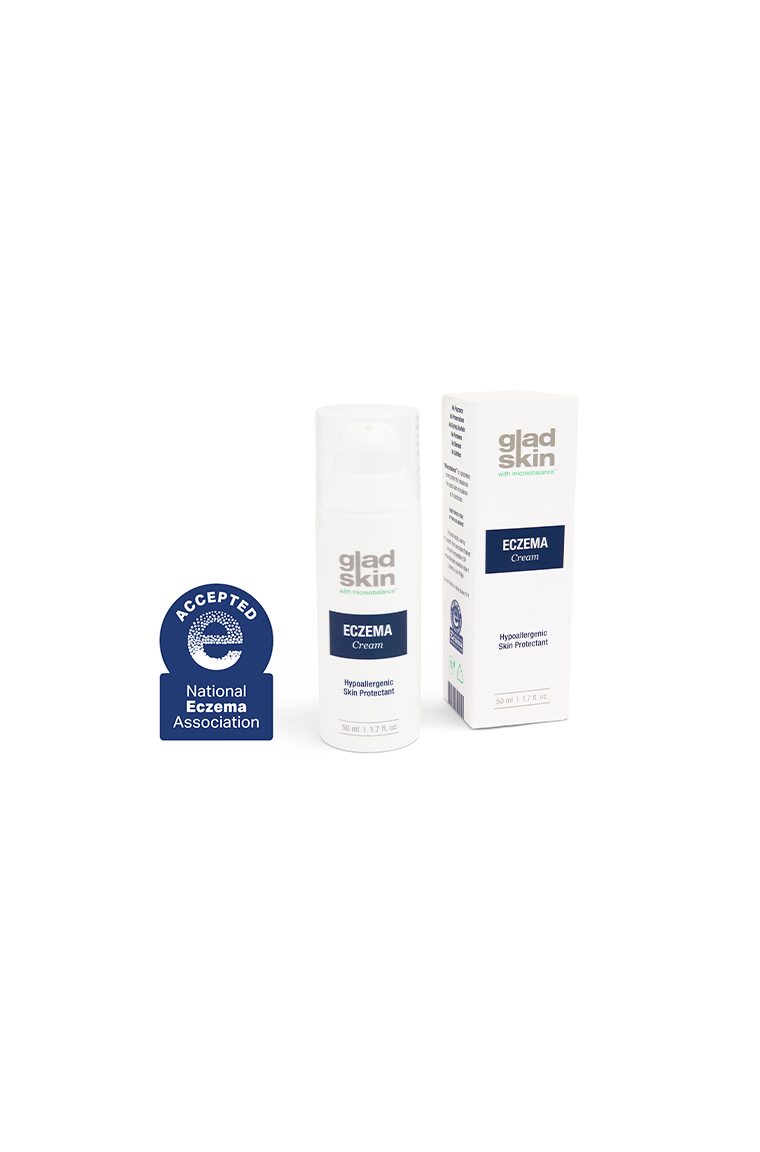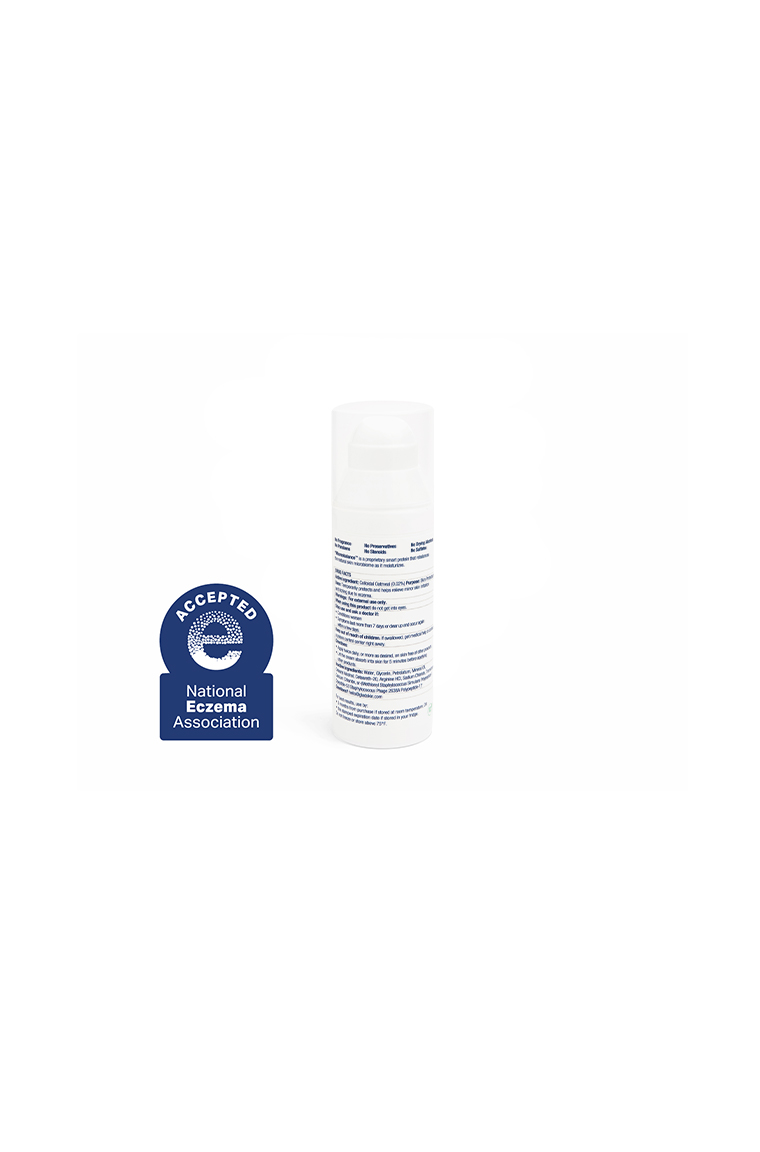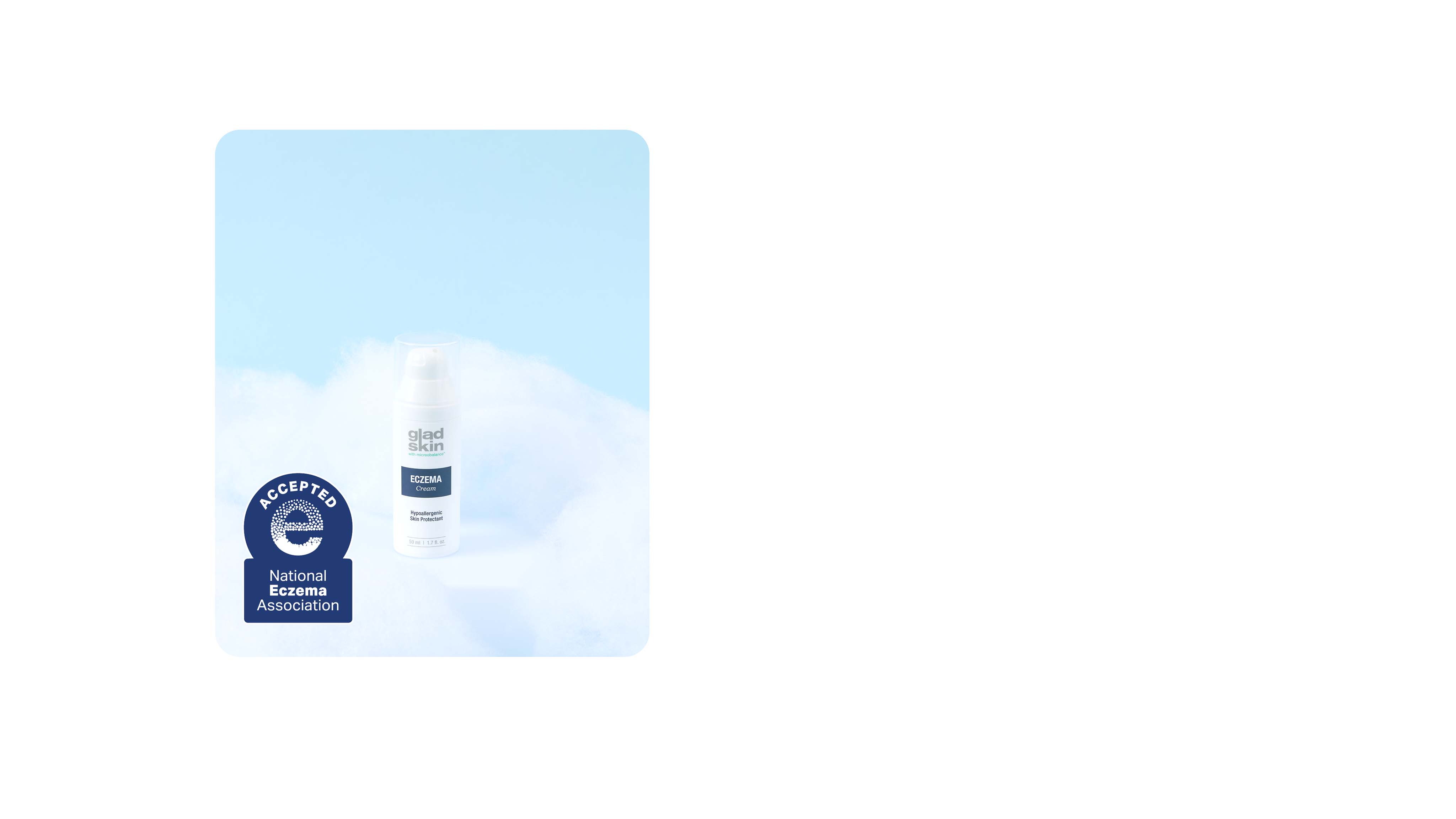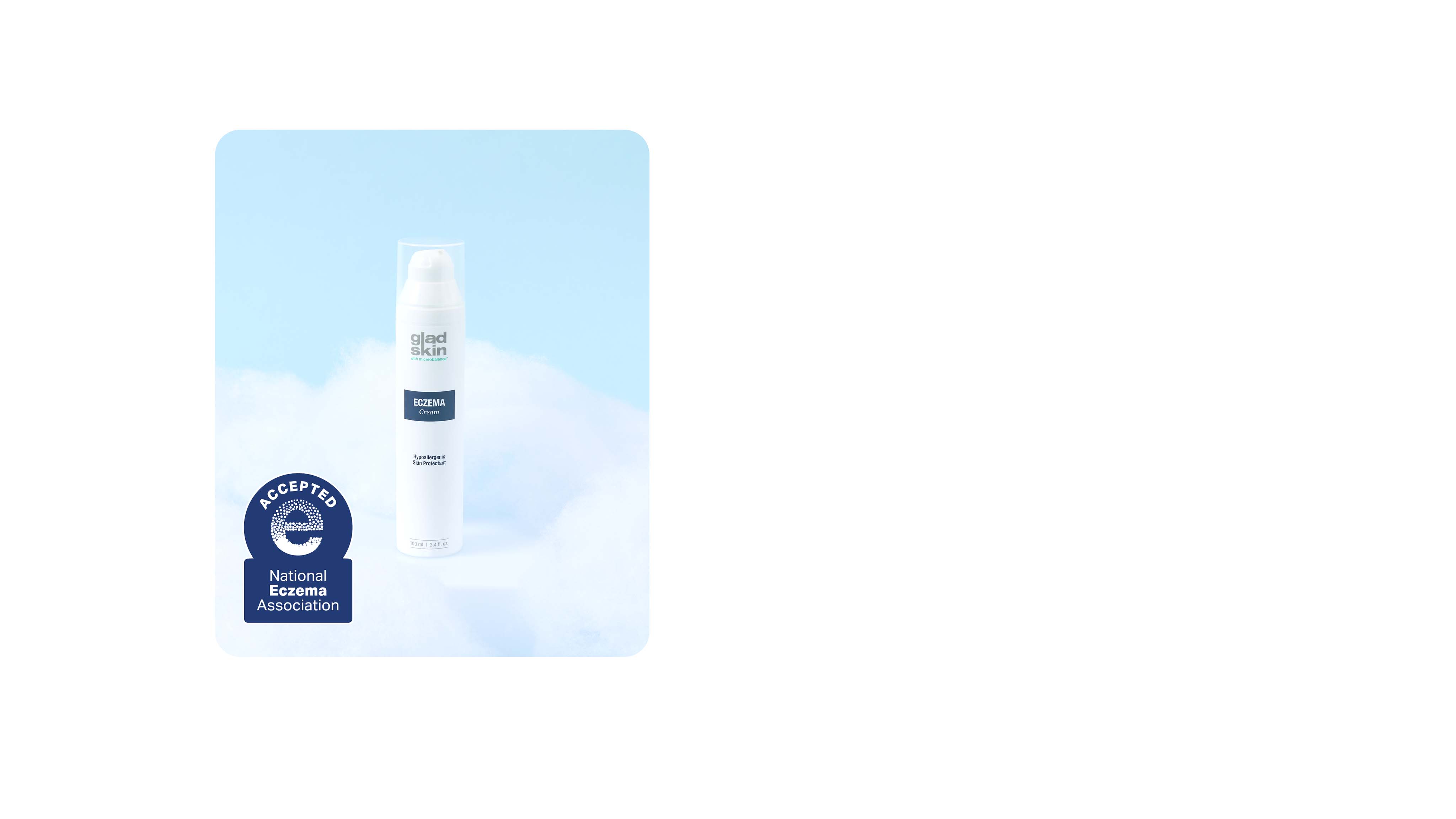 We'll let you know when we're back in stock
Drop your email below to receive a one time email as soon as this product is available.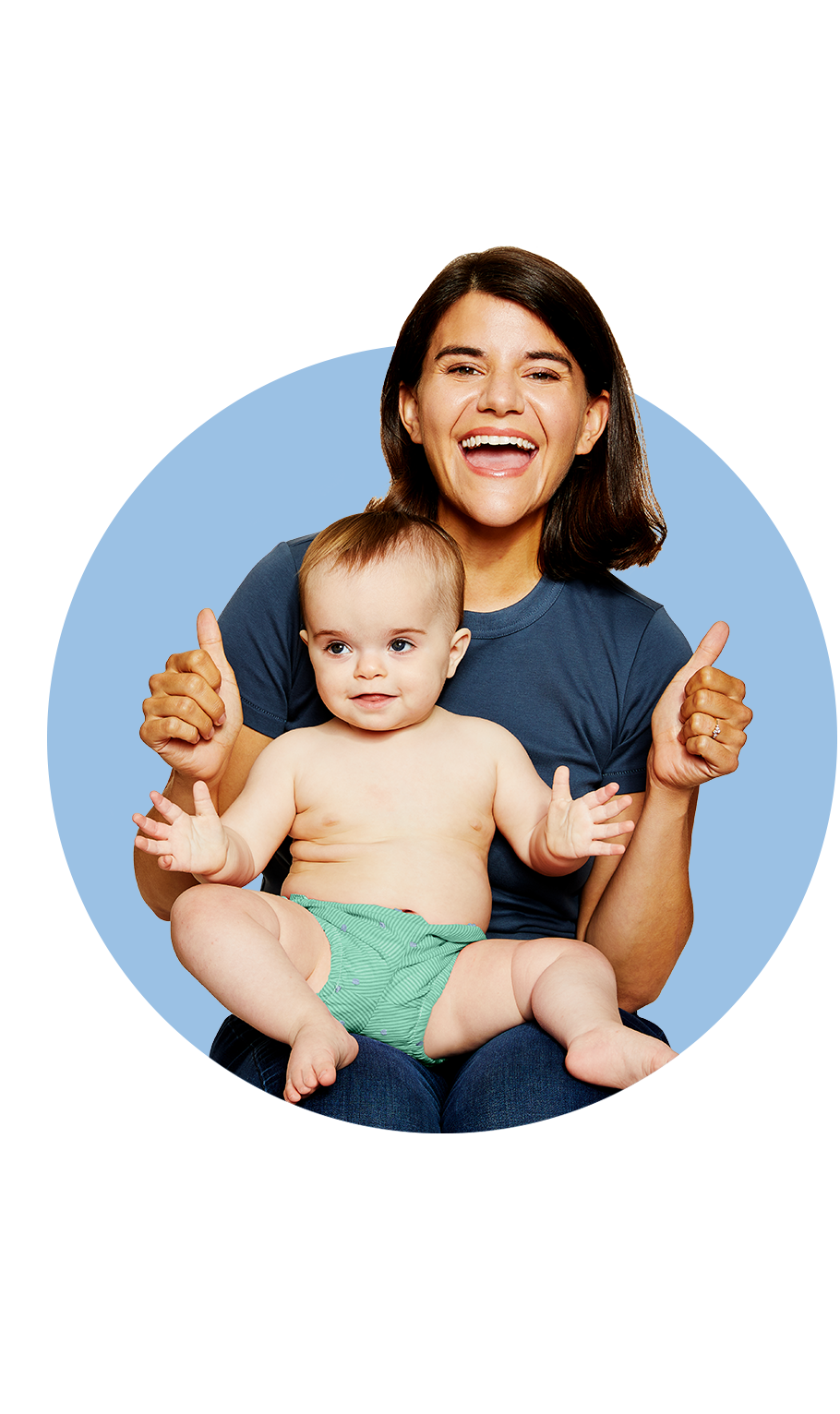 Why parents (and kids) love Eczema Cream with Micreobalance®
It's clinically proven safe
Formulated with only a few simple, safe ingredients - Gladskin is 100% Non-Toxic, free of steroids, antibiotics, fragrances, drying alcohols, preservatives, parabens; and accepted by the National Eczema Association.
It's clinically proven to work fast
Noticeable results in as early as 3-days for 4 out of 5 users reporting reduced itchiness, bumpiness, and redness.
It works differently from traditional OTC creams & lotions
Our patented Micreobalance® ingredient works by rebalancing the good and bad bacteria on babies' and kids' skin to a naturally healthy state while moisturizing, addressing a root cause of eczema flare-ups.
Safe to use as often as desired wherever eczema occurs
Many ingredients that are safe for adults can be problematic for children because they absorb them at a higher rate. Gladskin with Micreobalance® is non-toxic and free of steroids, fragrances, and preservatives that commonly irritate children and infants. Pediatricians and dermatologists recommend Gladskin for even the littlest of babies to use as often as desired.
Pediatricians and Pediatric Dermatologists love Gladskin.
"One of the best things about Gladskin is that by being preservative free, I feel very comfortable using it in even the littlest patients."
How kid-friendly Gladskin works
Did you know the skin needs a healthy balance of bacteria, just like the gut does? This bacterial environment is also called the skin microbiome. When skin bacteria get out of balance, eczema appears. Gladskin with Micreobalance® restores balance to the skin microbiome, creating a healthy environment for good bacteria to thrive.
More on Gladskin Science
See the Gladskin difference
Before
After
Michael
10 months old
Eczema-prone Skin
See the Gladskin difference
"I applied Gladskin and the next day saw results!! He is now 10 months old and eczema free!! We are life long customers. Looking back at these pictures I honestly can't believe how bad it was!! The after picture was after only one day!!"
- Nicole, Michael's Mother
Michael
10 months old
Eczema-prone Skin
See the Gladskin difference
Before
After
4 months old
Eczema-prone Skin
See the Gladskin difference
"Gladskin Eczema Cream has exceeded my expectations in every way! My 4 month old's eczema has gone from bright red to light pink in a week and for the first time in his little life he has ACTUAL BABY SOFT SKIN and I just can't even believe it! I could cry!!!!"
- Phebe
4 months old
Eczema-prone Skin
See the Gladskin difference
Before
After
4 years old
Eczema-prone Skin
See the Gladskin difference
"Our 4 year old daughter has been on prescribed steroids for eczema on the top of her wrists and the inner elbows for two years. Enter Gladskin...we saw a difference within two days! We haven't had to use the steroids in over two months as we are able to proactively prevent her flare ups with Gladskin and treat them quickly when they come. Great piece of mind knowing this product doesn't carry risks."
- Kristen
4 years old
Eczema-prone Skin
Eczema Cream FAQs
1. Safely use whenever, wherever (yes, even sensitive areas like your eyelids!). Use anywhere on your skin — before, during or after an eczema flare up.

2. Use as often as needed. Apply Gladskin with Micreobalance® on and around eczema-prone areas 2-3 times a day, or more as desired. Don't worry about overdoing it, Gladskin can't be overused.

3. Safe for everyone 3 months old and up. If you're a parent and want to learn more, check out more about why Gladskin is great for babies and kids here.




4. Let it dry, then you're good to go. Use on skin that is free of other creams, cleansers or powders. Let it dry for 5 minutes before putting any other products on top. (Remember, a little goes a long way).
Young Family
Gladskin users
Skin unretouched
Pair It With Our Biome Care
Thank you
Your review has been successfully submitted!
Thank you
Please click on the link in the confirmation email we just sent you to submit your question.