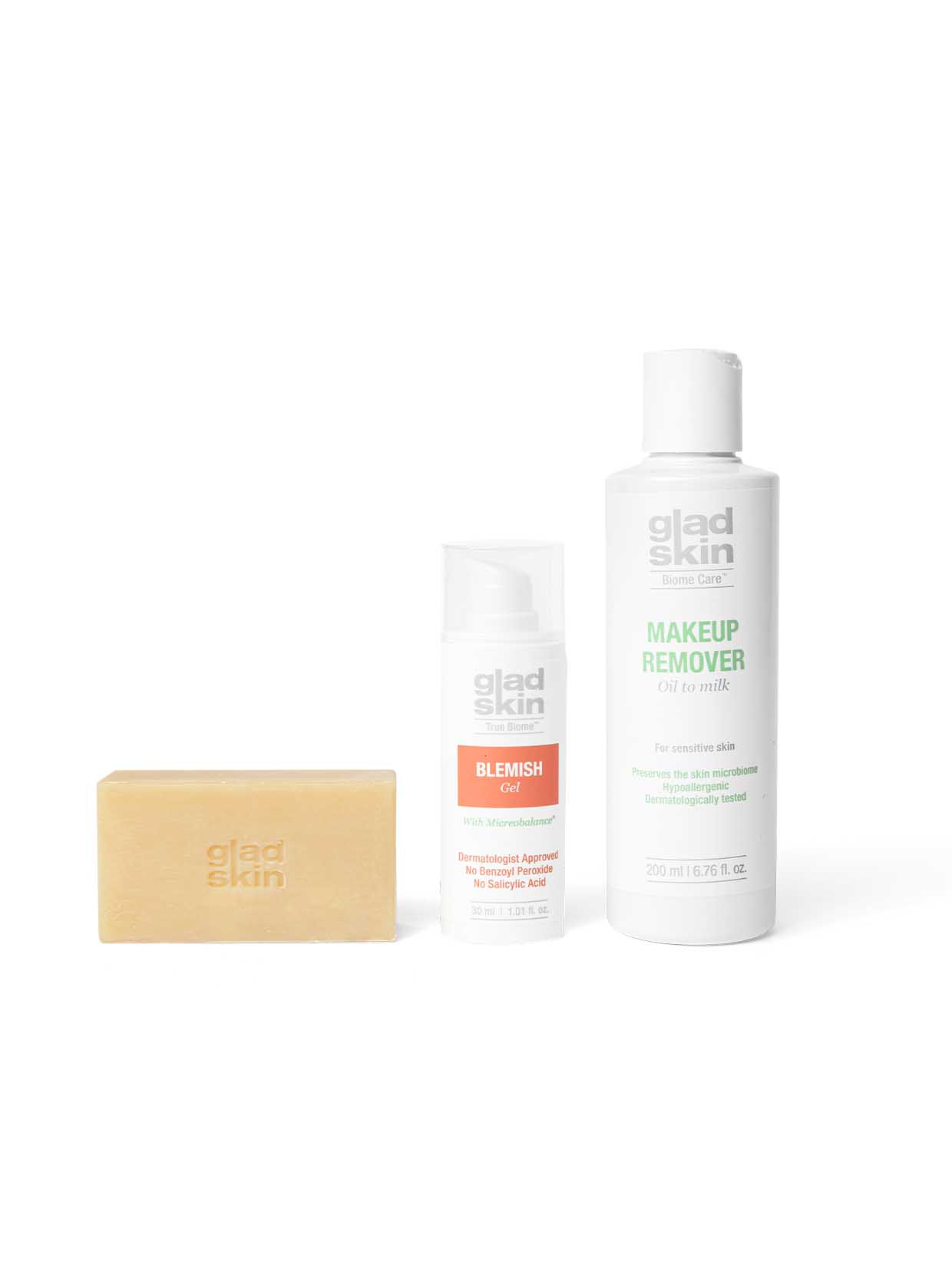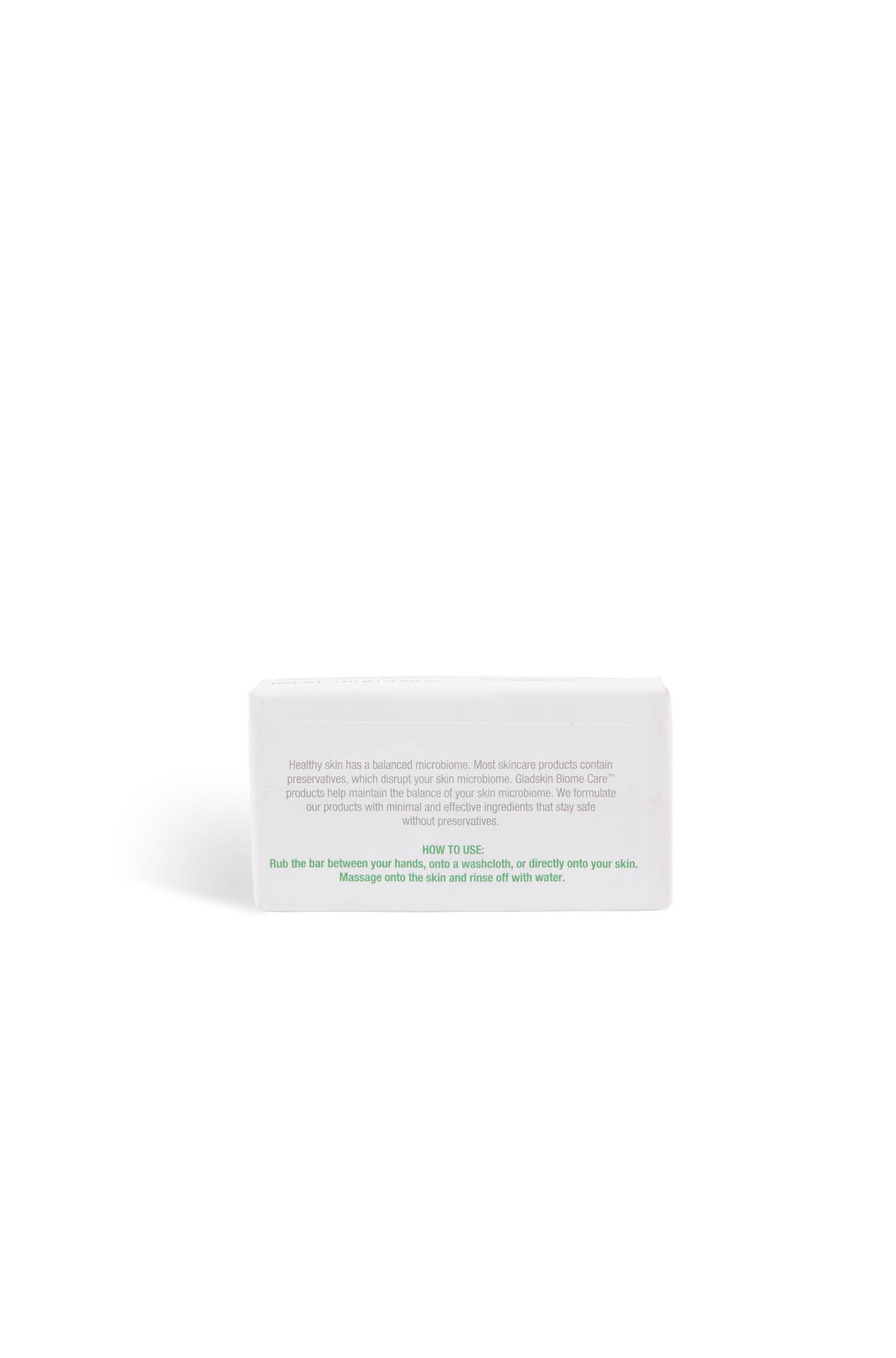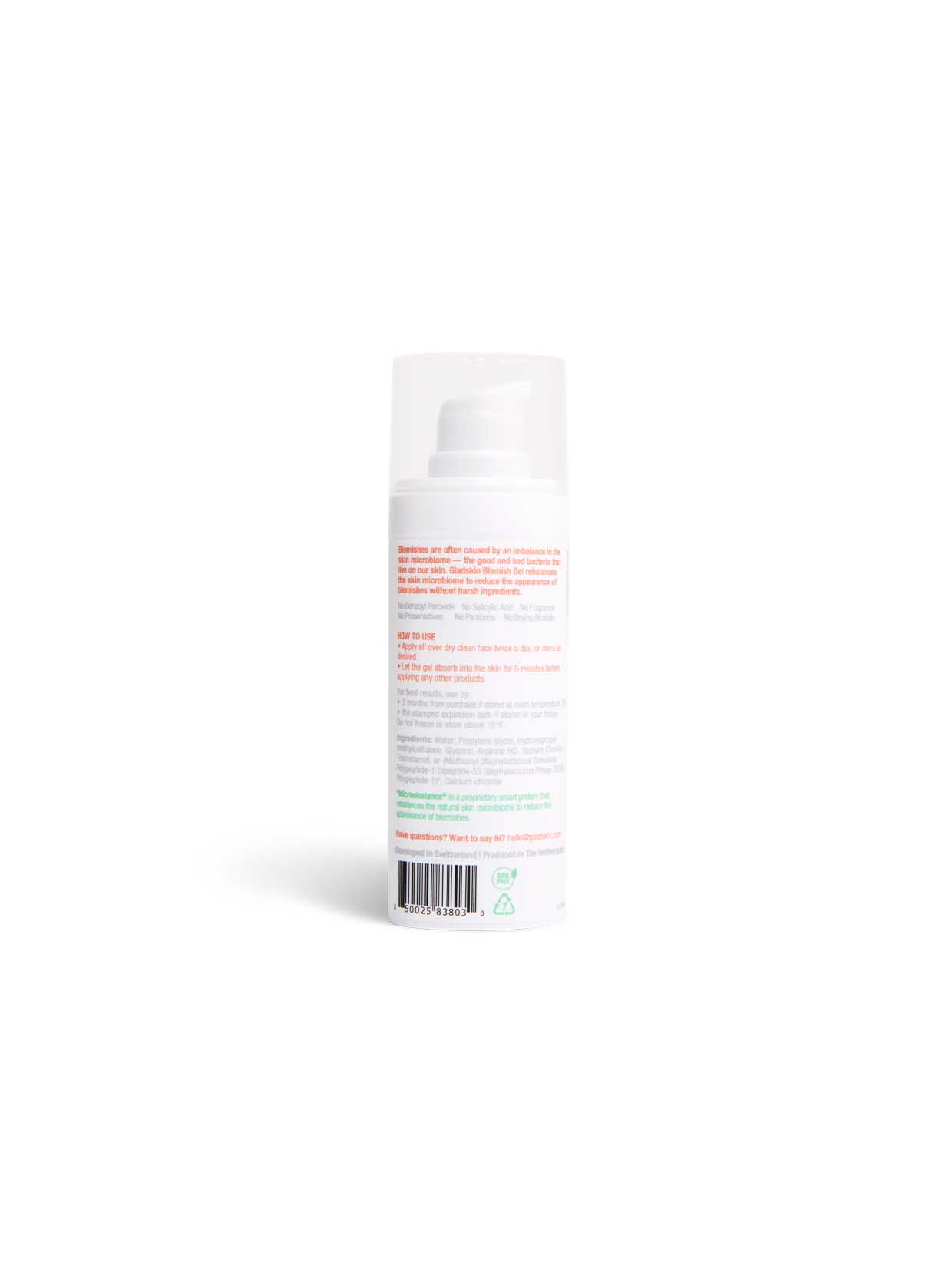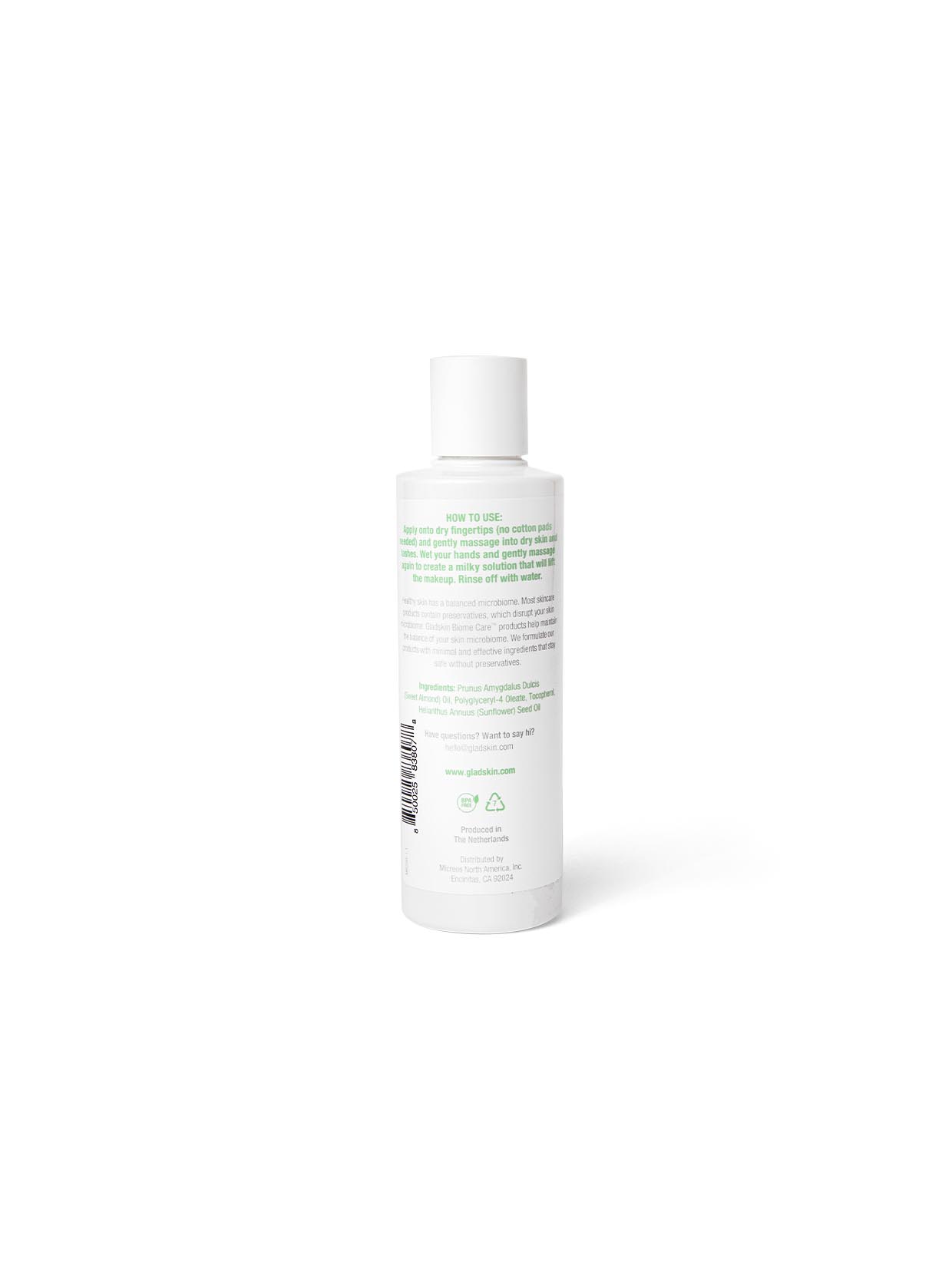 We'll let you know when we're back in stock
Drop your email below to receive a one time email as soon as this product is available.
More info about our Clear Complexion Trio
Blemish Gel with Micreobalance®

1. Safely use whenever, wherever (yes, even sensitive areas like your eyelids!). Use anywhere on your skin — before, during, or after acne.

2. Use as often as needed. Apply Gladskin with Micreobalance® on and around acne-prone areas 2-3 times a day, or more as desired. Don't worry about overdoing it, Gladskin can't be overused

3. Let it dry, then you're good to go. Use on skin that is free of other creams, cleansers, or powders. Let it dry for 5 minutes before putting any other products on top. (Remember, a little goes a long way).

Face Wash

Rub the bar between your hands, a washcloth or directly onto your skin. Massage onto the face or decollete and rinse off with water.

Makeup Remover

Apply onto dry fingertips (no cotton pads needed) and massage into dry skin and lashes. Wet your hands and massage again to create milky solution that will lift the make-up/dirt. Rinse off with water.
Thank you
Your review has been successfully submitted!
Thank you
Please click on the link in the confirmation email we just sent you to submit your question.